Products Search
Products Category
Contact Us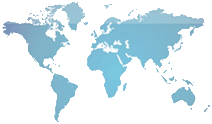 Links
10 zone paging selector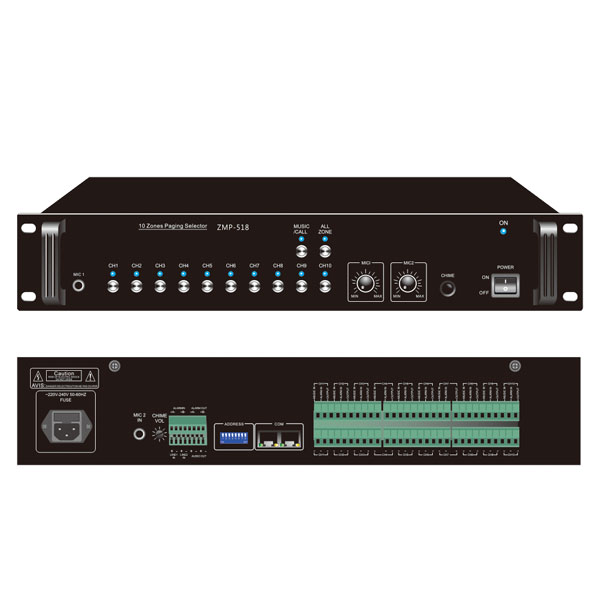 Product name:10 zone paging selector
Category: PA System Peripheral Equipment Series
Item:ZMP-518
Details:
Descriptions:
1. Built in 10 groups power zones, can be expanded to 300 zones.
2. With memory function when power off,can realize the restoration after electricity be turn on.
3. 10 groups background music amplifier + 10 groups alarm signal amplifier input interface to achieve the access of any number amplifiers(1-10 units)
Each groups largest controllable power is 500W,the total controllable power is 5000W.
4. Two-color zones status display lights,accurate indicate music,paging or alarm status.
5. Music zone player control function,to achieve the music broadcast to any zones.
6. The local and remote ( lkm ) zone paging function,to achieve zone division convenient anf flexible.
7. Built in alarm triggering interface and neighbor floor alarm to achieve smart functions of all zone,single zone,neighbor floor and so on.
8. Built-in pre-amplifier with two priority functions,two microphone inputs,and two line inputs built-in chime with 4 tones.


Specifications:

| | |
| --- | --- |
| Power supply | AC 220V |
| Net weight | 6.3KG |
| Dimension | 484*316*88mm |
Previous:ZPS-123
Next:AS-103