Products Search
Products Category
Contact Us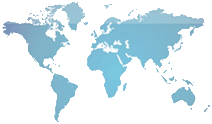 Links
2U IP Broadcast Terminals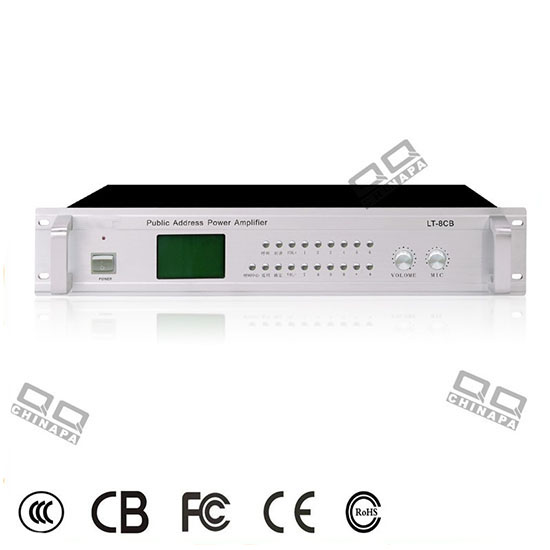 Product name:2U IP Broadcast Terminals
Category: IP Network PA System
Item:LT-8CB
Details:
Function:

1. Non-dedicated network system solution.
2. Could be installed anywhere of the LAN ntework.
3. Economy network audio solution for multiple speaker applications.
4. With 3.4 inch LCD screen humanized operation interface.
5. Zone definition is done through software,each network audio adapter could be regard as one zone,or several
audio adapters could be taken as one zone,moreover,several zones could be defined as group for synchronous operation.
6.One Aux input and one local microphone input,both with volume control.
7. A remote control over IP address change and write in,volume control and local program selection from server.
8. Voice evacuation system with higher priority and local input with secondary priority could be customized.
Technical Parameter:
Model
LT-8CB
LT-8CE
Network
Standard RJ45
Standard RJ45
Serial line
Db9
Db9
Power
AC220V/50HZ
AC220V/50HZ
Output sensitivity & Source impedance
0.775V/470Ω RCA
0.775V/470Ω RCA
Input sensitivity & impedance
MIC:10MV/600Ω 5.08
AUX:400MV/10KΩ 5.08
/
Power output
2*10W
E
Standby power
1W
1W
Voice frequency
8Kbps-320Kbps
8Kbps-320Kbps
Frequency response
50HZ-15KHZ
50HZ-15KHZ
Sensitivity
≥70db
≥70db
Sampling rate
8K-48KHZ
8K-48KHZ
Frequency response
MP3
MP3
Harmonic distortion
≤1%
≤1%
Transfer speed
10Mbps
10Mbps
Support agreement
ARP,UDP,TCP/IP,ICMP,IGMP
ARP,UDP,TCP/IP,ICMP,IGMP
Network delay
≤50ms
≤50ms
Working temperature
-20℃-60℃
-20℃-60℃
Dimension(mm)
484*355*88
484*355*88
Weight(KG)
6.4
3.0
Previous:LT-8CE
Next:LT-8C