Products Search
Products Category
Contact Us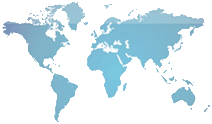 Links
We attend the Mediatech Fair in South Africa 2017
Author: Time:2017-11-14
We will exhibit the Mediatech Africa which will be held from the 19th-21th of July 2017, at the Ticketpro Dome at Northgate, in Johannesburg,South Africa.
Our booth NO. is C58. We would like to invite you to visit this fair and looking forward to meeting you at our booth.
We will exhibit PA mixer amplifier series, wall mount speaker series, ceiling speaker series, horn speaker series and volume control series on this fair. And we will sell all the samples on the fair in a very low price. If you feel interested, pls let me know in advance asap.
Previous
:
2017 China International Professional Light and Sound Exhibition 22-25th, Feb.
Next
:
We attend the Integrated Systems Russia Fair