Products Search
Products Category
Contact Us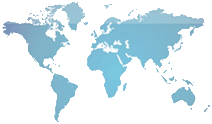 Links
Wireless Conference System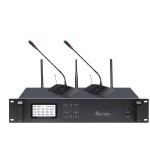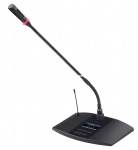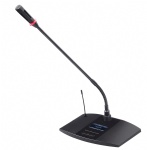 Product name:Wireless Conference System
Category: Microphone Series
Item:TSE-05/TS-30C/TS-30D
Details:
Feature:
1. A wireless conference system for audio discussion.
2. Easy installation and users-friendly operation.
3. Designed with IP/ID code, allowing unlimited numbers of microphones in usage at the same time.
4. The CPU correction and encryption functions ensure strong anti-interference from other electronic products.
5. 3 speech modes available: FIFO, Limited speech, Chairman only.
6. 1-4 microphones are active at a time.
7. Chairman unit has the priority to override all delegate units.
8. Each speaking unit is made with a big LCD screen for easy display.
9. Working distance within 80-100 meters.
10. With simple and elegant design for 19" rack case mounting.
11. Ideal for medium size conference rooms, boardrooms, schools, etc

Previous:TST-100M/TST-20C/TST-20D
Next:TSU-80/TSU-08