Products Search
Products Category
Contact Us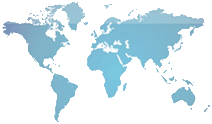 Links
Bluetooth USB SD Card mixer amplifier with Echo and Delay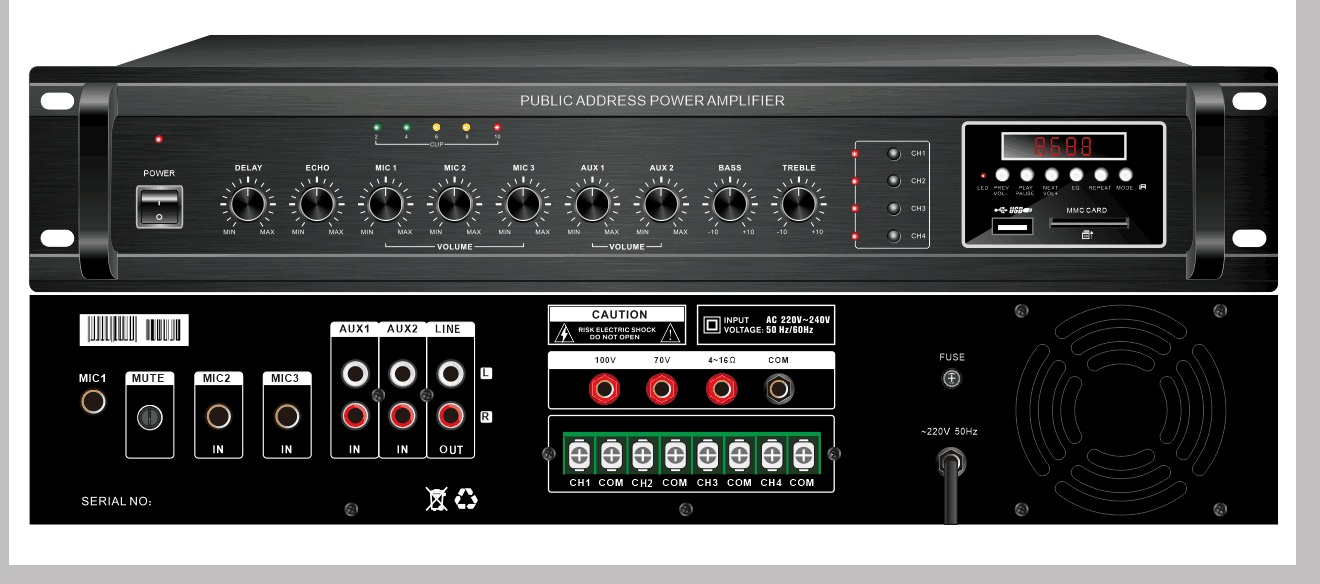 Product name:Bluetooth USB SD Card mixer amplifier with Echo and Delay
Category: Mixer Amplifier
Item:MA-60ED-1000ED
Details:
Feature:
1. Support U disk, SD card, plug and play, with remoted control, bluetooth received module, radio;
2. 3 road microphone input, 2 circuit input, 1 output;
3. 100V 70V constant voltage output and 4-16 ohms;
4. 5 unit LED display lamp;
5. With the priority function, easy to insert the emergenct broadcast, the microphone supports reveberation and delay function, output short-circuit protection and thermal protection, overload protection and distortion warning;
6. four way constant pressure output;
7. 2U standard chassis desigh, aluminum alloy panels, beautiful and practical.
Technical Parameter:
| | | | | | |
| --- | --- | --- | --- | --- | --- |
| Model | MA-60ED | MA-100ED | MA-150ED | MA-200ED | MA-280ED |
| Line voltage | 70-100V | 70-100V | 70-100V | 70-100V | 70-100V |
| Impedance | 4-16 ohms | 4-16 ohms | 4-16 ohms | 4-16 ohms | 4-16ohms |
| Rated power | 60W | 100W | 150W | 200W | 280W |
| Dimension (mm) | 485*360*90 | 485*360*90 | 485*360*90 | 485*360*90 | 485*395*90 |
| Weight (kg) | 7.5 | 8.56 | 9.5 | 10.5 | 12.2 |
| | | | | | |
| --- | --- | --- | --- | --- | --- |
| Model | MA-380ED | MA-480ED | MA-680ED | MA-880ED | MA-1000ED |
| Line voltge | 70-100V | 70-100V | 70-100V | 70-100V | 70-100V |
| Impedance | 4-16 ohms | 4-16 ohms | 4-16 ohms | 4-16 ohms | 4-16 ohms |
| Rated oower | 380W | 480W | 680W | 880W | 1000W |
| Dimension (mm) | 485*395*90 | 485*445*90 | 485*445*90 | 485*445*90 | 485*445*90 |
| Weight (Kg) | 12.84 | 16 | 17.23 | 17.58 | 20.15 |
Next:PRE-2C01