Products Search
Products Category
Contact Us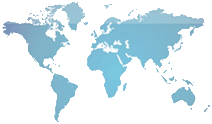 Links
Mixer Amplifier with 4 zone (60W-1000W)
Product name:Mixer Amplifier with 4 zone (60W-1000W)
Category: Mixer Amplifier
Item:MA-60Z/MA-1000Z
Details:
Features:
1. Three microphone inputs. Two auxiliary inputs, and one auxiliary outputs for link.
2. Transformer isolated 100V, 70V and 4-16 Ohms speaker outputs.
3. A five element LED level meter is provided for quick and easy visual monitoring of the sound level.
4. Erase function,easy to insert emergency broadcast,output short circuit protection and alarm,overheat and saturation disortion alarm.
5. each channel independent volume control,high bass control four.
6. partition output.
7. has the function of pressure limit.
Model
MA-60Z
MA-100Z
MA-150Z
MA-200Z
MA-280Z
Line voltage
70v-100v
70v-100v
70v-100v
70v-100v
70v-100v
Impedance
4-16Ω
4-16Ω
4-16Ω
4-16Ω
4-16Ω
Rated power
60W
100W
150W
200W
280W
Zone
4
4
4
4
4
Dimension(mm)
485*360*90
485*360*90
485*360*90
485*360*90
485*395*90
Weight(KG)
7.2
8.66
9.56
10.62
11.20
Gross (

KG)
8.2
9.66
10.6
11.78
11.61
Model
MA-380Z
MA-480Z
MA-680Z
MA-880Z
MA-1000Z
Line voltage
70v-100v
70v-100v
70v-100v
70v-100v
70v-100v
Impedance
4-16Ω
4-16Ω
4-16Ω
4-16Ω
4-16Ω
Rated power
380W
480W
680W
880W
1000W
Zone
4
4
4
4
4
Dimension(mm)
485*395*90
485*445*90
485*445*90
485*445*90
485*445*90
Weight(KG)
11.72
16.06
17.24
17.7
19.9
Gross (

KG)
12.88
17.44
18.62
18.08
20.35
Previous:MA-280Z6-MA-1000Z6
Next:MA-60/MA-1000