Products Search
Products Category
Contact Us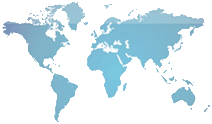 Links
Mixer Amplifier (60w-1000w)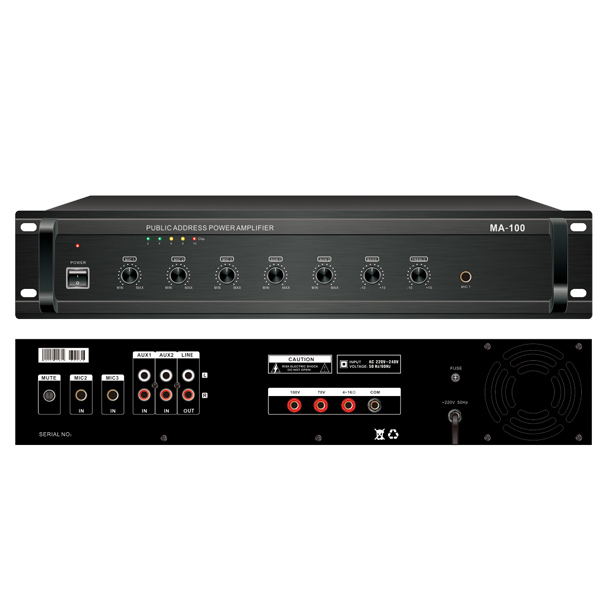 Product name:Mixer Amplifier (60w-1000w)
Category: Mixer Amplifier
Item:MA-60/MA-1000
Details:
Features:
1: Three microphone inputs. Two auxiliary inputs, and one auxiliary outputs for link.
2: Transformer isolated 100V, 70V and 4-16 Ohms speaker outputs.
3: A five element LED level meter is provided for quick and easy visual monitoring of the sound level.
4: Muting function.
5: Individual volume control, low and high tone control.
6: Short circuit protection & alarm.
7: Indivdual distributor for 4 channels,the volume can be adjusted independtly.
8: Panel colour :Black or White
Model
MA-60
MA-100
MA-150
MA-200
MA-280
Line voltage
70v-100v
70v-100v
70v-100v
70v-100v
70v-100v
Impedance
4-16Ω
4-16Ω
4-16Ω
4-16Ω
4-16Ω
Rated power
60W
100W
150W
200W
280W
Zone
/
/
/
/
/
Dimension(mm)
485*360*90
485*360*90
485*360*90
485*360*90
485*395*90
Weight(KG)
7.48
8.58
9.36
10.06
11.9
Gross (

KG)
8.48
9.58
10.36
11.78
13.06
Model
MA-380
MA-480
MA-680
MA-880
MA-1000
Line voltage
70v-100v
70v-100v
70v-100v
70v-100v
70v-100v
Impedance
4-16Ω
4-16Ω
4-16Ω
4-16Ω
4-16Ω
Rated power
380W
480W
680W
880W
1000W
Zone
/
/
/
/
/
Dimension(mm)
485*395*90
485*445*90
485*445*90
485*445*90
485*445*90
Weight(KG)
12.78
15.74
17.23
17.42
19.37
Gross (

KG)
13.94
17.12
18.61
18.62
20.68
Previous:MA-60Z/MA-1000Z
Next:MA-60IZ/MA-1000IZ