Products Search
Products Category
Contact Us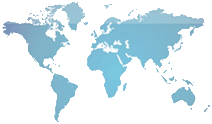 Links
Wired Conference System ( Discussion )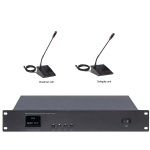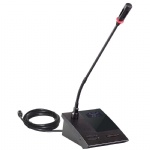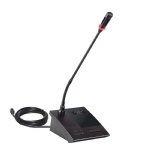 Product name:Wired Conference System ( Discussion )
Category: Microphone Series
Item:TSD-200M/TST-20C/TST-20D
Details:
Feature:
1. A compact wired conference system ideal for audio discussion application
2. Controlled by LCD screen, it is users-friendly
3. 6 speaking modes available: Chairman, FIFO, LIFO, LIMIT, FREE, and Responder.
4. 1, 2, 3,4,5,6 and all speaking units can be chosen to be active at the same time.
5. Each controller can support 60 microphone units, or maximum 255 units via extension equipments.
6. Each units are equiped with speakers for background music.
7. Chairman units have priority function to override delegate units.
8. Multi-functional features and high security.
9. Ideal for medium-size conference application such as boardrooms, conference halls, house of worship, universities, etc.


Previous:TST-100MR/TST-20C/TST-20D
Next:TST-100M/TST-20C/TST-20D